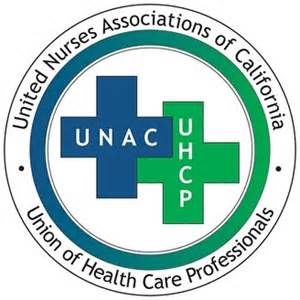 FOR IMMEDIATE RELEASE: May 20, 2021
Contact: Jeff Rogers | jeff.rogers@unacuhcp.org | (909) 263-7230

Fountain Valley Nurses Memorialize RN Fallen to COVID with Candlelight Vigil, Joined by Orange County Supervisor Katrina Foley, to Remember Those Lost and Sacrifices Made During Pandemic

FOUNTAIN VALLEY – A small crowd of registered nurses, other health care professionals, and their families, gathered last night for a candlelight vigil in Founders Garden at Fountain Valley Regional Hospital to memorialize those lost to COVID-19 and to mark the sacrifices made and risks taken by nurses and health workers to get patients and families through the pandemic. They were joined by OC County Supervisor Katrina Foley, who thanked the nurses for their service.

Several nurses memorialized their friend and mentor at Fountain Valley who lost her own battle with COVID-19, Charge Nurse Emelyne "Emme" Rimot. Herwena Bersaluna, RN, remembered how Emme looked forward to retiring soon, with her beloved dog Otip, to the house she had built in the Philippines.

"When my friend and coworker Emme lost her fight to COVID, I was absolutely devastated," said Maria Gillette, RN and Case Manager at Fountain Valley. "She was part of our Fountain Valley family. Emme was very knowledgeable. I learned so much from her. We could always depend on her to help any of the nurses needing help in a patient's room."

Gillette caught COVID herself in July, self-quarantining in her bedroom for three weeks, where her 25 year old son brought her food and other necessities. "He saw me through being sick. He wanted to be able to protect his grandparents. These past months of dealing with the demands of the pandemic placed additional stressors on all of us that we could never have imagined. Even we, as health care professionals, feared bringing home a virus to family and friends, so we stayed away to keep everyone safe."

"I am grateful to be able to sing for this vigil, for the audience," said Jill Maleen Lepiten, RN, "because this close co-worker of ours is sadly one of the casualties of COVID. This is about honoring her." Lepiten sang two songs during the ceremony: "Blessings" by Laura Story, and the Bette Midler classic "Wind Beneath My Wings."

Lepiten, who started at Fountain Valley in 2004, normally she takes care of pulmonary and surgical patients, but during the pandemic, with elective surgeries on hold, she went to other units to care for COVID-19 patients. "We were needed in ICU, the ER, or telemetry where there were a lot of COVID patients. We were everywhere. It was so stressful at that time. A lot of prayers helped me get through it. I did a lot of baking at home when we were not able to go out."

Katrin Foley, Orange County Supervisor in the 2nd District, which includes Fountain Valley, joined the vigil to pay tribute to the nurses.

"Thanks for including me in this beautiful ceremony tonight. More than 5,000 families here in Orange County have lost a loved one to COVID. And our nurses that we have lost to COVID—it's just heartbreaking.

"So I want to thank all of you for all of your hard work and your service and your commitment to the health of our community. Nurses do so much to help our families and our friends when they're sick and it's more than just the tasks that you do, it's the care. The kind of people who are nurses really do care about others. They have a sense in their soul of love and heart and they do work that I couldn't even ever imagine being able to do."

"I'm just so appreciative of all the hard work that you all have done to get us through this year, and we're almost there. And let's hope we never, ever have to relive this experience, and that we listen to the experts, we listen to the medical health advisors and the scientists in the future. So thank you so much."

The vigil concluded with a moment of silence when the facility lights surrounding the garden were briefly dimmed and all the participants lit their electric candles and bowed their heads in respect and memory for those lost, and in recognition for all they endured together during the pandemic.

The vigil was organized by the Fountain Valley Professionals Association (FVPA), an affiliate of United Nurses Associations of California/Union of Health Care Professionals (UNAC/UHCP), as part of nearly a month of similar vigils being held throughout Southern California.

The next one will be a virtual vigil tomorrow, Friday, May 21, which anyone can join from across the region or the world—a Facebook Live event featuring UNAC/UHCP nurses and health care professionals remembering family and friends who were lost or suffered greatly under COVID. Special guests include Marshall Ganz, PhD, Harvard lecturer and union activist, and Benin Lemus, a Los-Angeles-based poet and educator who will perform her poem "On the Shores of Hope" in tribute to health care workers. Anyone can join the event here: https://www.facebook.com/events/276158630897719/

There will be a live sunrise vigil on the Redondo Beach pier Saturday morning, May 22, at 5:30 am.

###

United Nurses Associations of California/Union of Health Care Professionals (UNAC/UHCP) represents more than 32,000 registered nurses and other health care professionals in California and Hawaii, including optometrists; pharmacists; physical, occupational and speech therapists; case managers; nurse midwives; social workers; clinical lab scientists; physician assistants and nurse practitioners. UNAC/UHCP is affiliated with the National Union of Hospital and Health Care Employees and the American Federation of State, County and Municipal Employees, AFL-CIO.