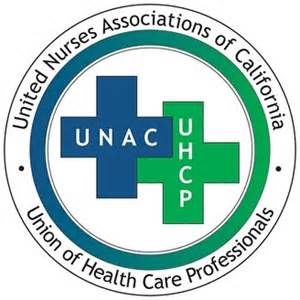 FOR IMMEDIATE RELEASE: February 26, 2021
Contact: Jeff Rogers | jeff.rogers@unacuhcp.org | (909) 263-7230

Agreement benefits patients, the community, and workers

MAUI— Registered nurses and health care workers of Maui Health System (MHS) reached a tentative contract with MHS management just past 1:00 am HST Friday after 52 negotiation sessions. The contract rewards the risks taken and sacrifices made by these workers during the pandemic, while addressing other significant issues such as retention of experienced nurses, bringing up the wages of the lowest-paid workers, and giving employees a voice in patient care.

The agreement comes after eight months of negotiations which began on June 15, 2020 and ended in two marathon sessions this week assisted by a mediator with the Federal Mediation and Conciliation Service (FMCS). The first session this week began Tuesday morning and ended around 2:45 HST Wednesday morning, and yesterday's session lasted 11 hours. The previous contract expired on June 30, 2020 but was extended by mutual agreement between the union and management numerous times during the course of bargaining.

"We secured improvements in this new contract that will benefit the community as a whole as well as the staff," said Philip Velasco, RN, co-chair of United Nurses and Health Care Employees of Hawaii (UNHCEH), a chapter of United Nurses Associations of California/Union of Health Care Professionals (UNAC/UHCP). While many health care unions have seen takeaways during the covid-19 pandemic, the UNHCEH contract saw only gains.  Some of the many economic victories include across-the-board wage increases, a signing bonus, wage increases for some of the lowest paid employees, and increases to the wage grid to attract talent to the hospital.

"We did make financial gains, but just being able to provide improved care for the community is very important," said Velasco. "We addressed some significant issues, such as creation of a labor-management practice committee which gives nurses and staff input into patient care issues.

"We also won provisions to address the retention of experienced nurses and lift the wages of some of our lower-paid workers who contribute so much to patient care. People tend to focus on nursing, but it takes everybody including those not generally noticed, like admitting clerks, financials clerks, imaging techs, and others, to provide the needed services that benefit our patients."

Last week, the union organized a Respect Our Health Care Heroes Parade that saw 149 cars decorated with streamers, balloons, signs, and slogans painted on windshields.  An estimated 500 UNHCEH members, family, friends, and community supporters circled the hospital three times in a raucous celebration of the hospital workers' contributions during the pandemic.

"We thank the Maui community for their support, and I appreciate the hard work and dedication put in over the last eight months by our negotiating team, as well as the staff in our facilities who waited patiently these last eight months."

The agreement is tentative until UNHCEH members have the chance to meet, review it, and vote on it. Ratification meetings will likely be held in the next two weeks. More details of the agreement can be announced upon ratification.

###

United Nurses Associations of California/Union of Health Care Professionals (UNAC/UHCP) represents more than 32,000 registered nurses, health care professionals, and ancillary staff in California and Hawaii, including optometrists; pharmacists; physical, occupational and speech therapists; case managers; nurse midwives; social workers; clinical lab scientists; physician assistants and nurse practitioners; admitting clerks, imaging techs, financial counselors, and more. UNAC/UHCP is affiliated with the National Union of Hospital and Health Care Employees and the American Federation of State, County and Municipal Employees, AFL-CIO.